Singing Handbell Dowels Cart
Your cart is empty
Questions? Please email me and I'll be happy to answer.
$6.95 will be added to each order for shipping. Shipping will be via USPS Priority Mail.  If you are mailing a payment for shipments within the USA, please add $6.95 for USPS Priority shipping or $30 for USPS Express shipping. We ship to Canada! We do not charge handling charges. You pay what we pay for shipping. 
Use the following discount codes when placing your order. I discount quantities over 1 dowel and they can be mixed or matched. Quantities can be changed in the cart.
2-9 total dowels purchased use code 2-9 for a 25% discount. 
10 or more dowels purchased use code 10+ for a 30% discount. 
Birch and Walnut 7/8″ diameter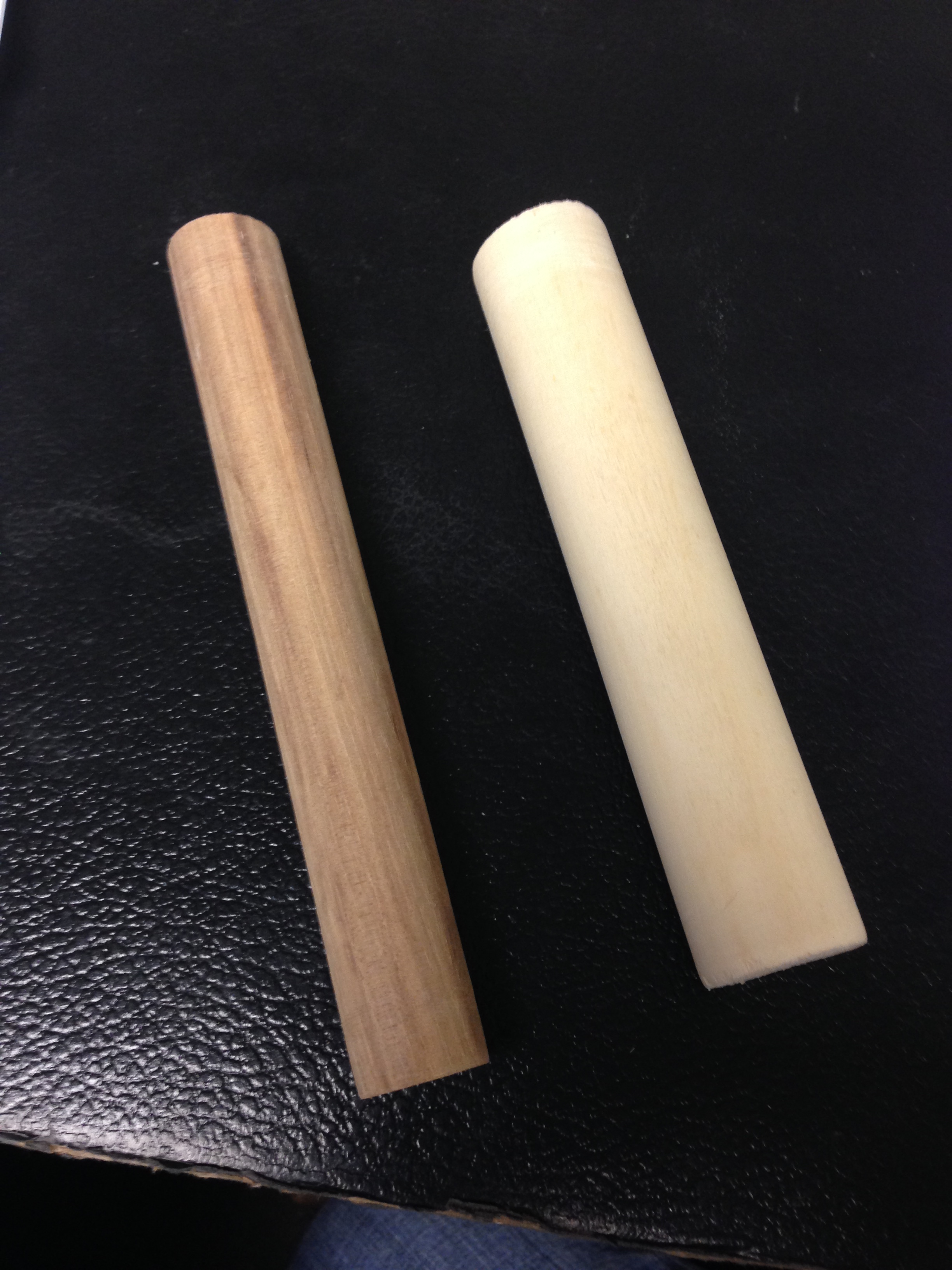 Birch Dowels - 7/8" x 6"
Birch dowels work great on G4 and up. They are a great alternative to walnut and will work consistently for your ringers. Light color dowel in picture.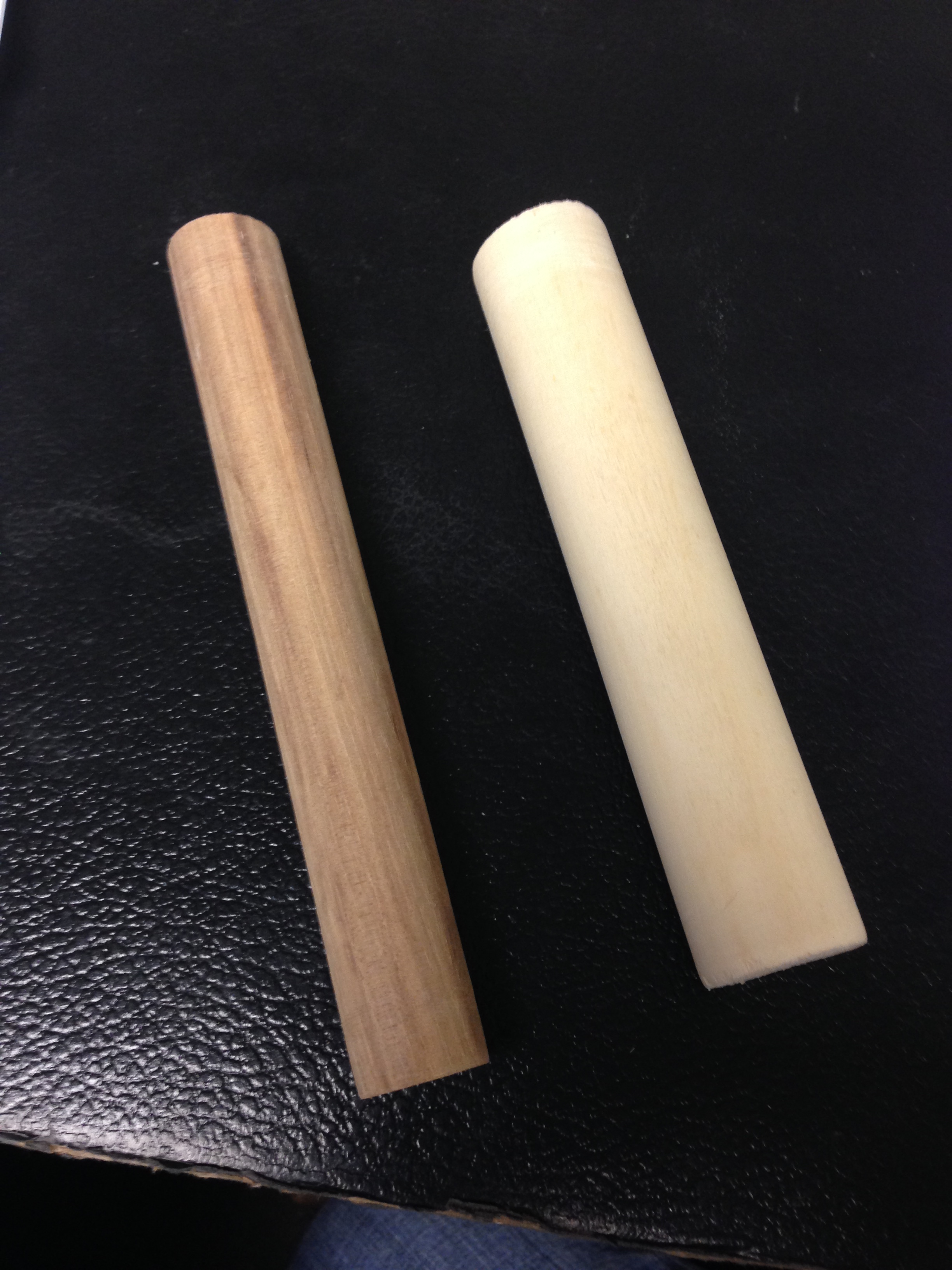 Walnut Dowels - 7/8" x 7"
Walnut works on ALL bells. It will work consistently on the higher bells (C5 and up) and lower bells (G4 and below – including all 3's) where other woods can be hit or miss. If you have a ringer that might have trouble with singing their bells, I suggest you purchase a walnut dowel for them. Dark color dowel in picture.
Here is the pricing after discount.
Birch Dowel pricing after discount
1 dowel $5.00
2 dowels $7.50
3 dowels $11.25
4 dowels $15.00
5 dowels $18.75
6 dowels $22.50
7 dowels $26.25
8 dowels $30.00
9 dowels $33.75
10 dowels $35.00
11 dowels $38.50
12 dowels $42.00
13 dowels $45.50
14 dowels $49.00
15 dowels $52.50
20 dowels $70.00
Walnut Dowel pricing after discount
1 dowel $10.00
2 dowels $15.00
3 dowels $22.50
4 dowels $30.00
5 dowels $37.50
6 dowels $45.00
7 dowels $52.50
8 dowels $60.00
9 dowels $67.50
10 dowels $70.00