Welcome to Singing Handbells
We supply handcut dowels for the singing handbell technique so ringers do not damage the handles of their mallets.
Mix and match for quantity discounts starting at 25% off 2 or more dowels!
About our Dowels
We have been selling dowels for singing handbells since 2010 and have delivered over 4,000 of them thoughout the USA and Canada. Our dowels are walnut and birch.  We do not purchase our stock from area home improvement companies. We select the best wood for our dowels. They not only perform well but look great! The wood is stripped down bare and processed from there. We do not add anything to the bare wood.
Walnut Dowels
Walnut works on most bells. It will work consistently on the higher bells (C5 and up) and lower bells (G4 and below – including all 3's except for Schulmerich bells) where other woods can be hit or miss. If you have a ringer that might have trouble with singing their bells, I suggest you purchase a walnut dowel for them.
Birch Dowels
Birch dowels work great on G4 and up. They are a perfect alternative to walnut and will work consistently for your ringers at a lower price.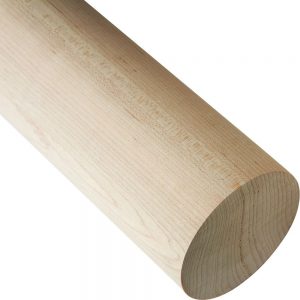 Location
30800 W. 95th Street
DeSoto, Kansas 66018